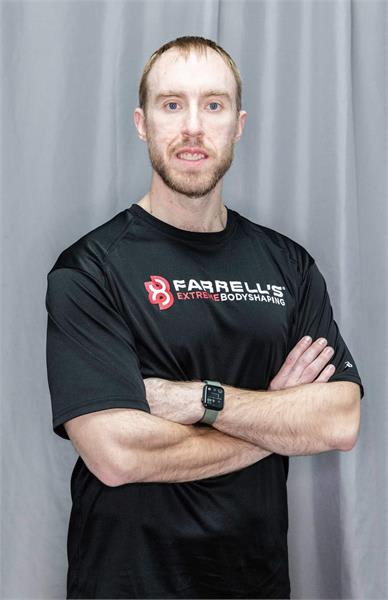 David Alderink
Hey y'all! Dave here, or Big D as I am also affectionately called around the gym.
After successfully loosing over a 100 pounds over the course of a year, I was searching for the next progression and push in my journey. After much arm-bending (or lack thereof) from a best friend and current member, I joined the 2019 Winter Session and fell in love with the atmosphere and support system at FXB.
Fast forward from that point and less than a year later, I became a strength instructor. Then shortly after that, a kickboxing instructor and I absolutely love everything about it. I wouldn't be able to continue to evolve and grow as person in and out of the gym without the members, staff and ownership.
Now let's get into the meat of this. You might find yourself asking "What EXACTLY makes FXB so great??!?"
There is ONE simple answer: THE PEOPLE!
Every single past, present and future member, instructor and owner has their own story that is continuously being written.
Who has their own personality.
Who has their own convictions for the why they joined.
But I tell you one thing that immediately happens when you join…..EVERY SINGLE PERSON ON AND OFF THAT MAT WANTS YOU TO SUCCEED AND HAS YOUR BACK!!
In parting, I will leave you with this…Be persistent and consistent, and I will see you on the mat!!